Plumbing Repair, Installation and Drain Cleaning Service
Stanislaus and San Joaquin Counties premier home maintenance, installation and repair service provider, offering 24/7 emergency plumbing service. 
Welcome to Discount Plumbing Heating and Air. Our family owned plumbing business has served Manteca, CA Tracy, CA Modesto, CA Stockton, CA and surrounding areas of Northern California with exceptional service for more than 25 years. Whether you need a new water heater, drain cleaning or other plumbing repair, we provide outstanding service at affordable rates.  
Our plumbers have superior skills and extensive training. We provide industry leading training and a continuous improvement program to ensure that our plumbers have the knowledge and skills to handle any plumbing repair problem.
Full Service, We Fix it All
In addition to extensive training and plumbing expertise, we are committed to providing superior service to every customer for every job from installing a new water heater to extensive plumbing repairs.
We provide full service plumbing, and sewer and drain cleaning, as well as heating and air conditioning services to residential and commercial customers in Tracy, CA Modesto, CA Stockton, CA and Pleasanton, CA. Are you concerned about water quality, or air quality? We offer professional installation of water purification and filtration systems in addition to HVAC systems. Our green products are designed to conserve energy, save water and help you save money on your utility bills.
We Are Here For You
We encourage you to browse our website to learn more about the plumbing, drain cleaning and heating and air conditioning services offered by our professional plumbers and HVAC service technicians. Look for coupons and special offers on our website to save money on plumbing services, water heater installation and other select services. Call us 24 hours a day, 7 days a week at 209-207-0390 for fast service in Tracy, CA Modesto, CA Stockton, CA and Pleasanton, CA.  Yes, we even offer emergency plumbing service in the areas we serve so you don't need to panic!

We're up late so you can sleep! Open night & day, 24 hours. We also don't charge extra for Weekend Service!


Learn More…

Our Fast & Fair Pricing provides you with up front, flat-rate prices!  When needed we even offer different types of financing.  To apply for traditional financing click below.


Learn More…

Serving Northern California with the best Plumbing and Drain Cleaning Services Available!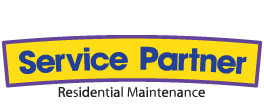 Our Service Partner Program is a Preventive Maintenance system that protects your home and drastically reduces your service rates.

Get your problems fixed fast! Just give us a call, (866) 254-9020, 24 hours a day!


Contact Details….

Our Industry Leading Training Continuous Improvement program.


Learn More….